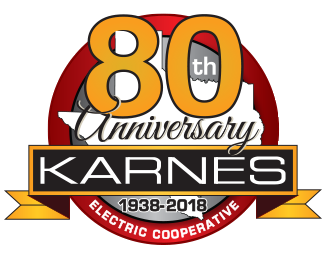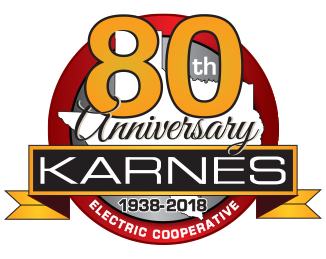 our mission
"To exceed our members' expectations by providing safe, reliable, and affordable electric service."
History


Karnes Electric Cooperative, Inc. was incorporated on October 24, 1938 to bring electric light, power and heat to rural areas the Investor Owned Utilities refused to serve. Neighbors joined together, and with the assistance of the Rural Electrification Administration (REA), formed a member-owned, not-for profit, electric distribution cooperative to be locally owned and operated. On April 10, 1939, the members of the newly formed Karnes Electric Cooperative, Inc. hired A. L. Stegner as resident engineer and leased an office and warehouse in Karnes City, Texas. The cooperative was awarded its first contract to build 232 miles of line on May 9, 1939.
Hundreds watched as the cooperative energized its first lines at 12 noon, February 1, 1940, bringing the miracle of electric light and power to South Texas. As of March 1945, the cooperative had 345 members. Dewitt Electric Cooperative (now part of Guadalupe Valley Electric Cooperative) originally supplied Karnes Electric Cooperative, Inc. with its wholesale power until August 1, 1940. Central Power and Light (now part of American Electric Power), supplied wholesale power to Karnes Electric Cooperative, Inc. from 1940 until August 15, 1960 when a group of distribution cooperatives formed South Texas Electric Cooperative, Inc. (STEC).
Today, Karnes Electric continues to receive all transmission and generation service from South Texas Electric Cooperative, Inc. (stec.org), located in Nursery, Texas.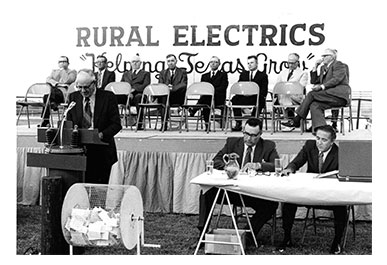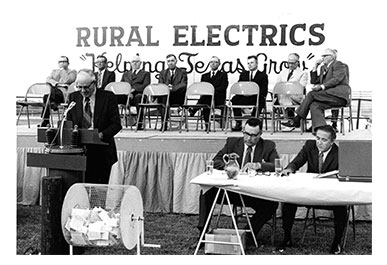 STEC is a "Cooperative of Cooperatives" wholly owned by eight electric distribution cooperatives covering the vast majority of south Texas. These are: Jackson Electric Cooperative (Edna), Karnes Electric Cooperative (Karnes City), Magic Valley Electric Cooperative (Mercedes), Medina Electric Cooperative (Hondo), Nueces Electric Cooperative (Robstown), San Patricio Electric Cooperative (Sinton), Victoria Electric Cooperative (Victoria), and Wharton County Electric Cooperative (El Campo).
South Texas Electric Cooperative, Inc. in turn owns interest in San Miguel Electric Cooperative in Christine, Texas. SMEC operates the San Miguel Lignite Plant which provides power to Karnes Electric.
In addition to the ownership of SMEC, STEC also owns natural gas generation, and receives all of the power produced at the hydro plants at Lake Amistad in Del Rio, Texas and Falcon Lake in Zapata, Texas. STEC also purchases 50 megawatts of wind power annually from the Iberdrola Peñascal Wind Power Project at Sarita, Texas.
Karnes Electric's power is purchased on a wholesale basis, through a purchase agreement with South Texas Electric Cooperative, Inc.
did you know?
smarthub® — what you need to know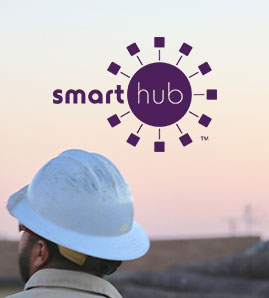 You can now manage your electric account with your mobile device or… READ MORE >
did you know?
smarthub® — what you need to know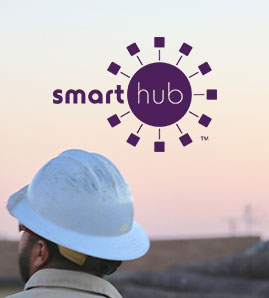 You can now manage your electric account with your mobile device or… READ MORE >