Karnes Electric's board of directors authorized the return of $3,476,059 in capital credits to the cooperative's members. Any member of Karnes Electric currently having an active account and a refund of less than $50.00 received their capital credit refund in the form of a credit on their September 2019 bill. Something new this year, any member whose refund was $50.00 or greater will be receiving a check in the mail. As in the past, any member no longer receiving service from Karnes Electric will have a check mailed to them as well.
When revenues exceed expenses, the cooperative does earn margins. Each year those margins are allocated to members in the form of capital credits which reflect ownership in Karnes Electric. The cooperative uses members' capital to fund operating activities and reduce borrowing with the intent of later repaying that capital back to members.
After reviewing the cooperative's finances each year, the Karnes Electric Board of Directors determines whether a portion of capital credits can be retired or returned to members. The board also evaluates the method, basis, priority and timing of all capital credit requirements. Because capital credits are based on the dollar amount of electricity a member purchases, the retirement amount will vary from member to member and from year to year.
Including the amount authorized for return this year, the capital credits returned total $16,675,844.
Karnes Electric Cooperative, Inc. is proud of its 81-year heritage of providing electric distribution power in 12 South Texas and Coastal Bend counties. We are headquartered in Karnes City, Texas and have a Member Service Center in Pleasanton, Texas.
did you know?
Outage Information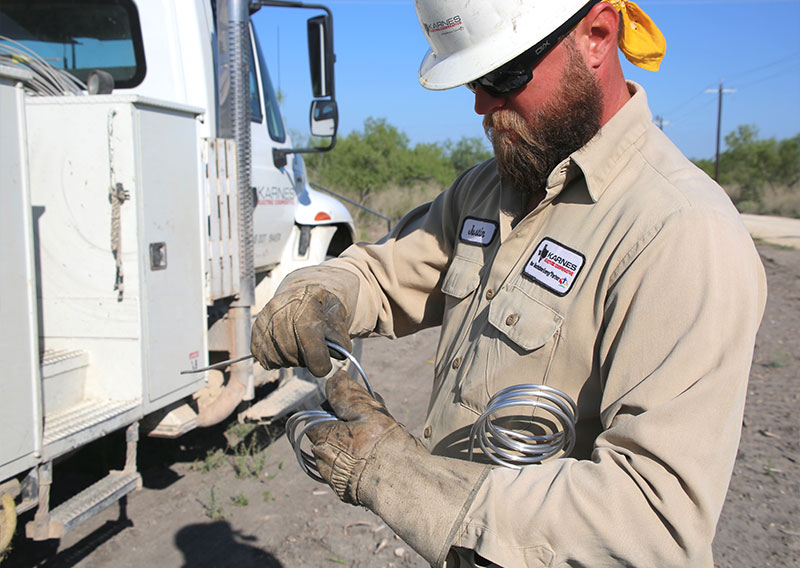 You can now check our Outage Map for up-to-date information about all… READ MORE >